The With You in Mind Memory Café meets in the PEC on the 4th Thursday of every month, from 11am to 12.30pm.
It provides a social outlet for people who are living with dementia, their carers, and people who are alone, by offering a monthly programme of entertainment, activities, singing and talks.
It offers a safe warm environment where everyone can meet, enjoying light refreshments in a relaxed atmosphere.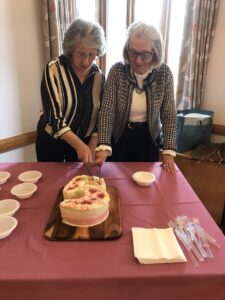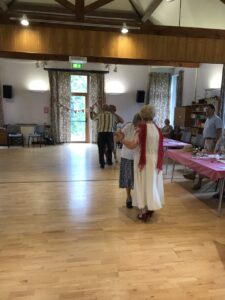 We encourage talks about people's life and memories, cares and concerns, always mindful of confidentiality and respect.
We have monthly table activities- word searches and quizzes as well as entertainment from local singers, groups, musicians, the Primary school, and dancers.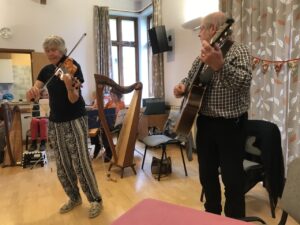 We have craft activities led by local artists and volunteers and visits from therapeutic animals- e.g. therapy dogs and Alpacas.
We offer trips out to local centres for afternoon tea which are subsidised by the café.
All free to attend
For further information please contact Melanie on 07976789444 or 01386793035.