THE CHURCH OF ST PETER
There are many church activities under the leadership the Rev'd Bruce Rienstra, who is also responsible for the adjoining parishes of Dormston, Kington and Cookhill.
Concerts are arranged from time to time in St.Peter's Church, including a now annual orchestral concert in the early autumn.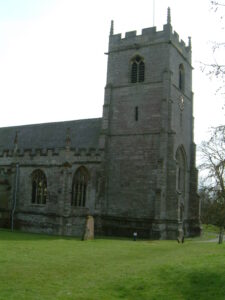 St Peter's Church hall, immediately behind the church, is a very attractive hall with good facilities for the smaller function, and lovely views over the surrounding countryside.